To give children an integrated learning experience right from childhood, those imparting knowledge should be galvanized. 
The main objective of our Teacher Training Program is to motivate and equip teachers to encourage and promote critical thinking in students
We have collaborated with Agastya International Foundation to reach out to teachers in schools, towns and villages across India.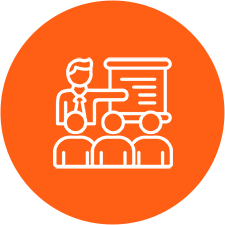 We equip teachers with specially curated STEM kits, consisting of
materials that enable them to make their own experiential models.
"Teacher Training Program is making inroads into the towns and villages of India to introduce teachers to experiential learning. We are very grateful to the Education Department, Atkins, Saraswati Seva Foundation, and the BRC office -Gudibande for conducting this program"
Maniraju KC